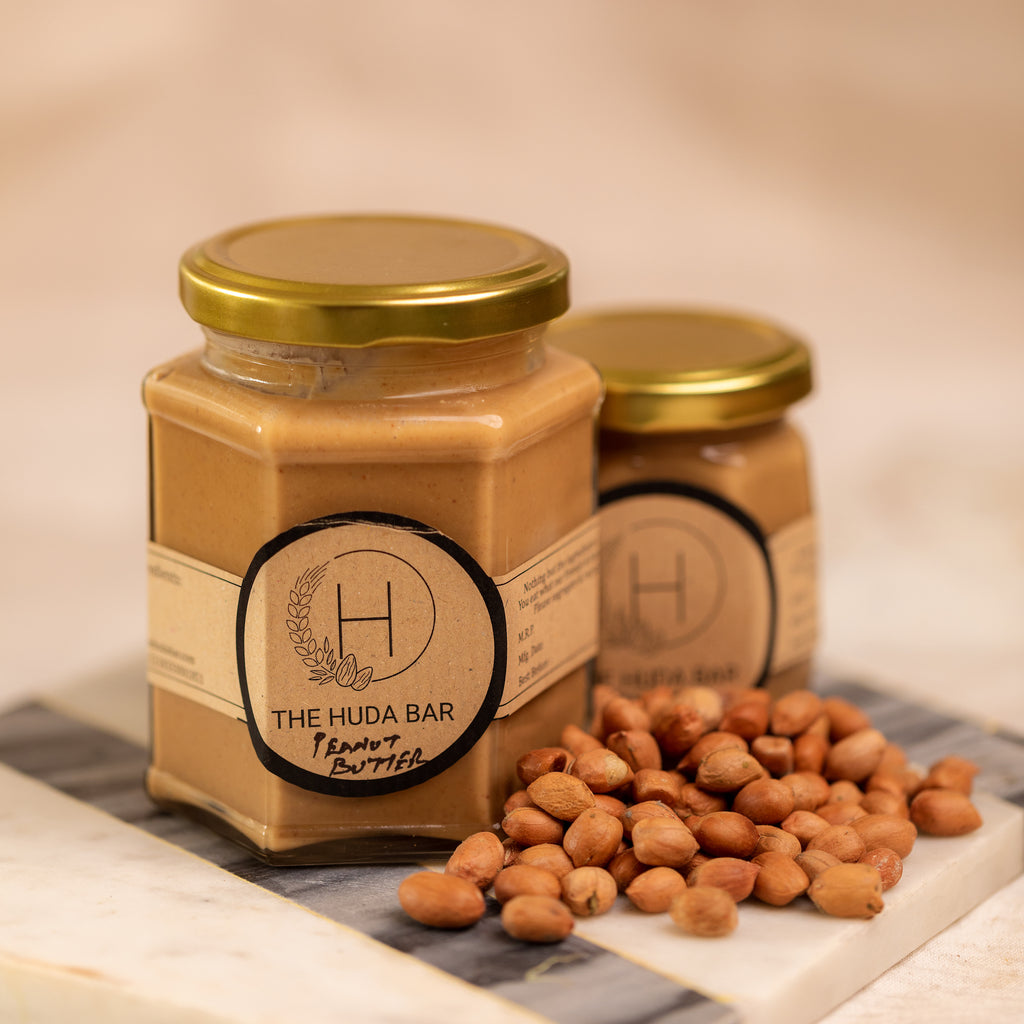 The Huda Bar
Just Peanut Butter!
Certified Organic Peanuts and natural rock salt. That's it. Nothing else. So good, straight from the jar.
We make our own peanut butter from scratch. Our peanuts are roasted to mouthwatering, itching-to-eat-right away perfection and then ground in small batches. The process involves three different levels of roast that lend three different flavours. The smokiness comes from our dark roast. The sweetness comes from the Maillard reaction in our perfect medium roast. And the astringent, peanutty flavour comes from our light roast. Not plain monotonous, our butter swoops up and down through the smoky, the sweet and the peanutty.
The Huda Bar Guarantee: Nothing else but the ingredients listed. You eat what our friends and family eat. Proudly procured from organic farmers all across India.

---
Share this Product
---
More from this collection