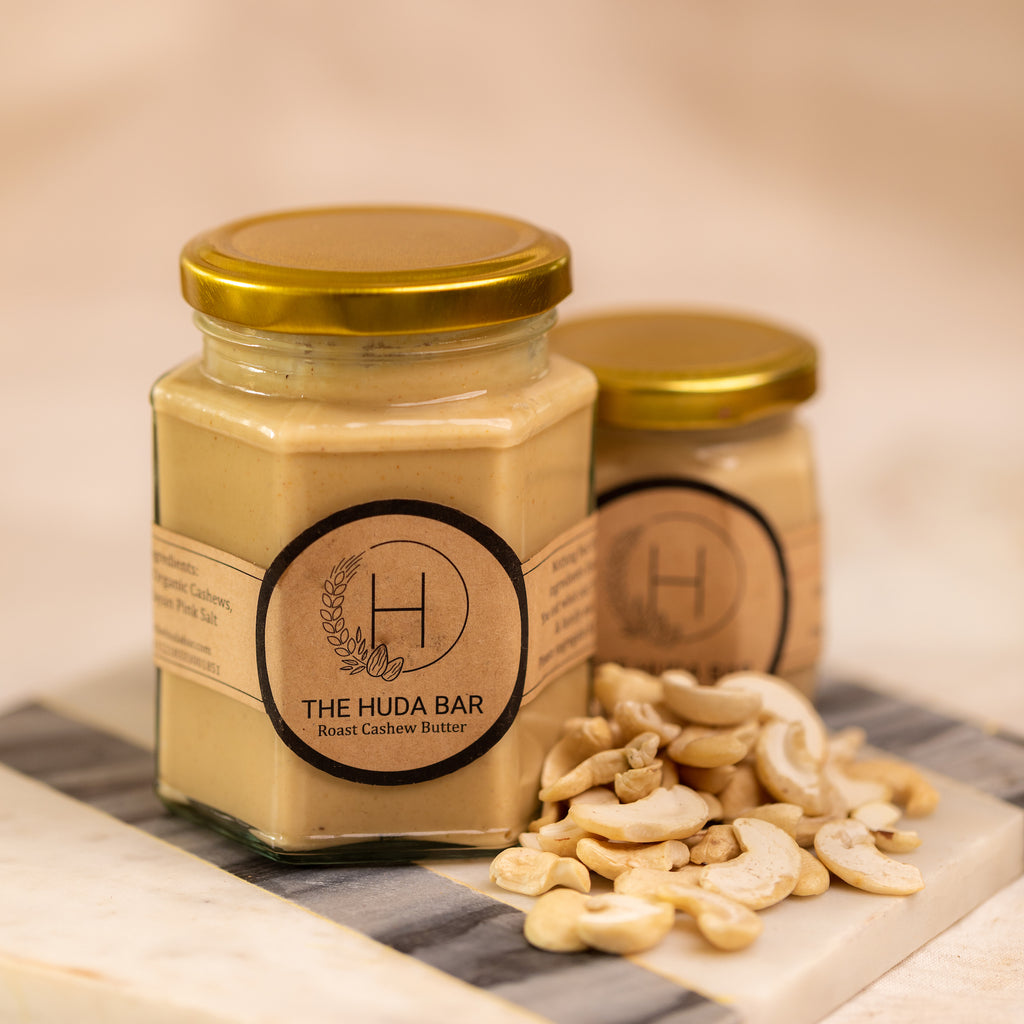 The Huda Bar
Roasted Cashew Butter
Huda: Try this.
Brian: What is it? <tastes some> Oh my God. :)
Certified Organic Cashew Nuts that are perfectly brined with natural salt, roasted to an irresistible, savoury golden brown. Perfect just plain. Or add to your salad dressing, or grind it in with basil for spectacular pesto, or add it to your favourite vegetable korma for a velvety, indulgent mouthfeel.
Roast and ground in small batches to give you the freshest, most aromatic experience.
The Huda Bar Guarantee: Nothing else but the ingredients listed. You eat what our friends and family eat. Proudly procured from organic farmers all across India.

---
Share this Product
---
More from this collection