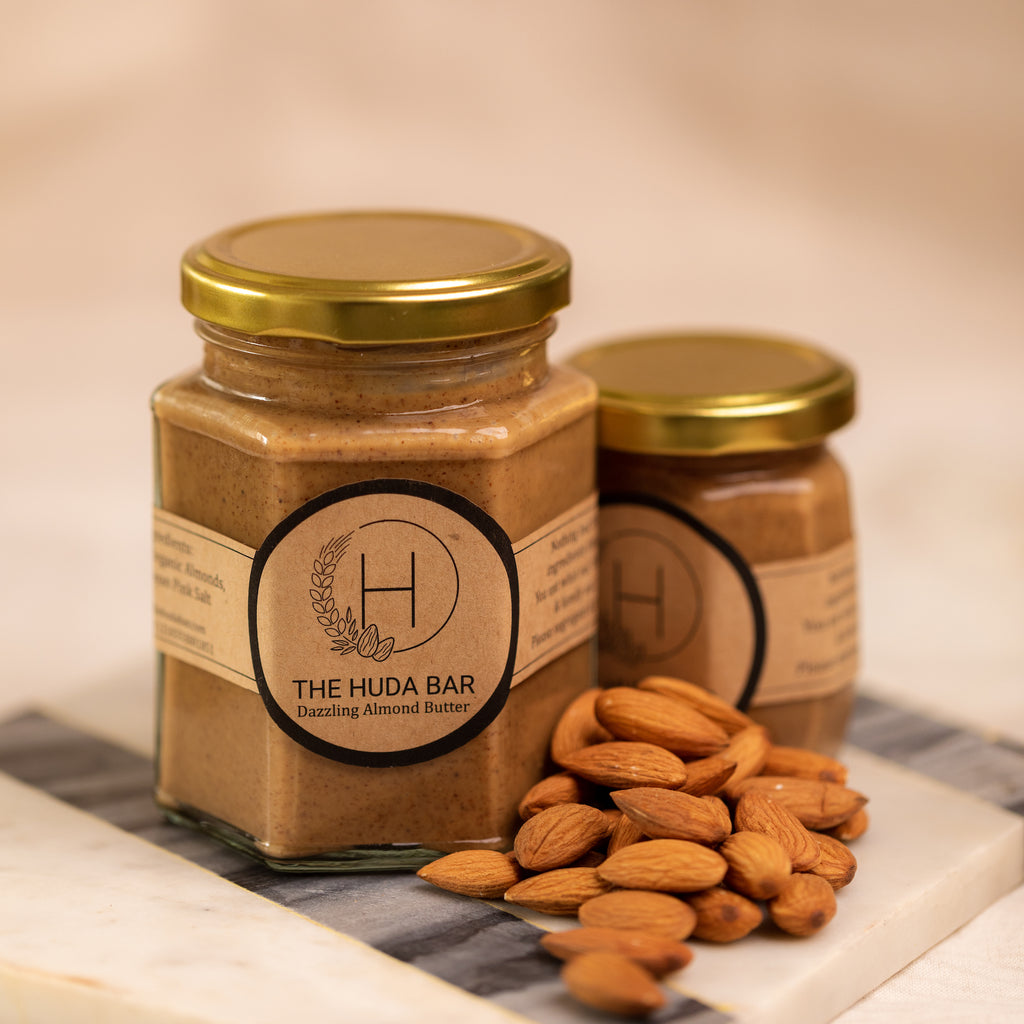 The Huda Bar
Dazzling Almond Butter
Made with Certified Organic Almonds roasted to a perfect nutty sweetness and ground with skin on for that extra Vitamin E boost. A wonderful spread on its own or mixed in with a creamy, milk chocolate for the perfect, indulgent, healthy spread. It's just plain dazzling!
Roasted and ground in small batches to give you the freshest, most aromatic experience possible. 
The Huda Bar Guarantee: Nothing else but the ingredients listed. You eat what our friends and family eat. Proudly procured from organic farmers all across India.
---
Share this Product
---
More from this collection