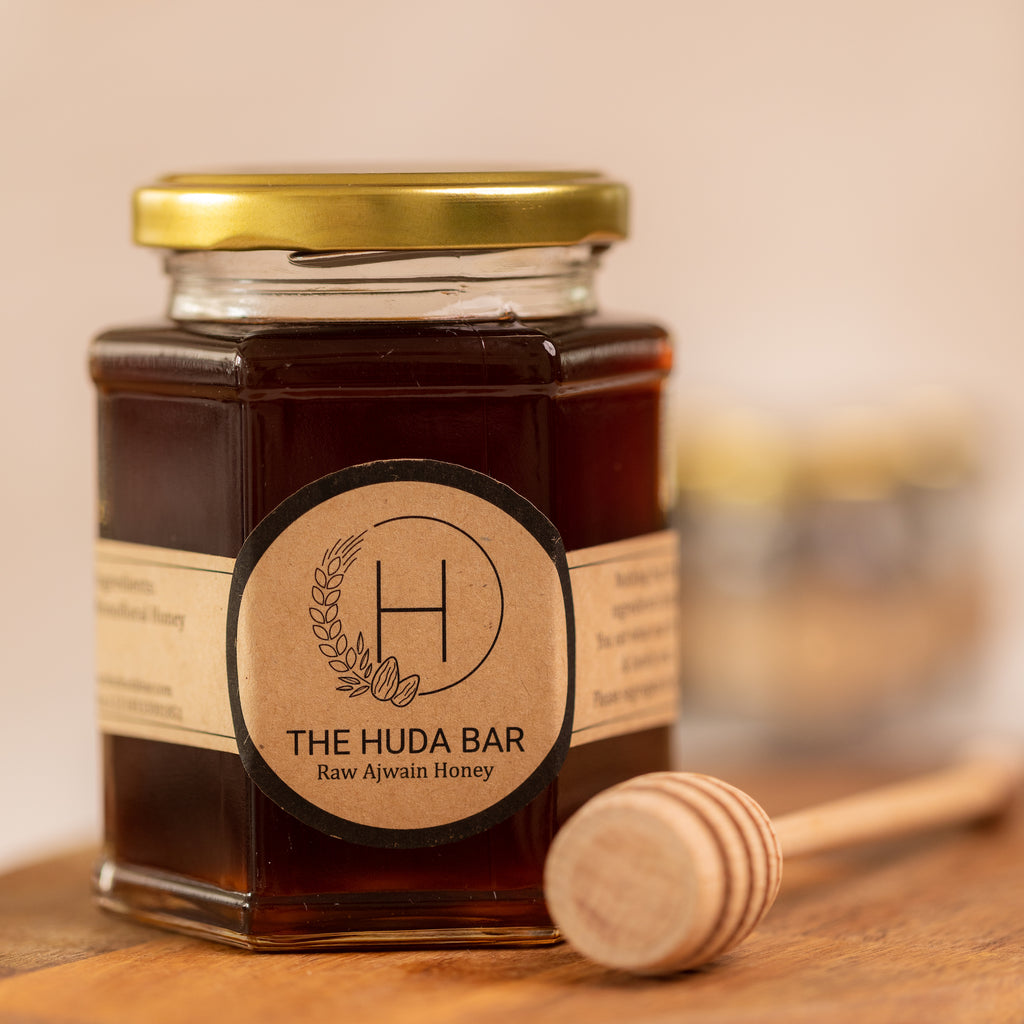 The Huda Bar
Ajwain Honey (Raw, Mono-Floral)
Our raw ethically sourced Ajwain honey comes from the ajwain growing areas in Rajasthan. A beautiful, translucent, light amber honey with a subtle ajwain top note. This honey is lovely for sniffles - a teaspoon mixed with freshly grated ginger works best. It is also fabulous in your morning green tea.
A fuller sweetness, with a delicious subtle spicy twang in the back note.
Goes well with all cheeses and salty flavours. A great addition to all savoury recipes.
Sourced from ethical single-source beekeepers. Raw and unadulterated.
The Huda Bar Guarantee: Great taste. Nothing else but the ingredients listed. Proudly procured from organic farmers (and ethical beekeepers) all across India. In completely reusable or 100% recyclable food grade packaging. You eat what our friends and family eat.
---
Share this Product
---
More from this collection