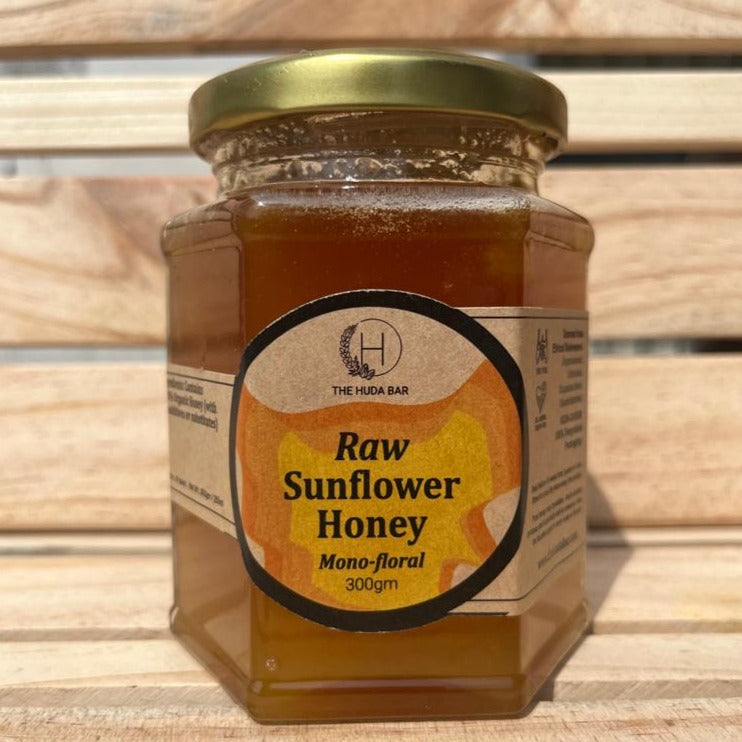 The Huda Bar
Sunflower Honey (Raw, Mono-Floral)
A bright golden yellow in colour. Made by bees foraging in sunflower fields. Has a strong, intoxicating sweet smell with light floral undertones. It makes you think of mead, cakes, sunshine and candied treats.
Our seasonal honeys have light, underlying aromatic tones and flavours depending on which flowers the bees have been foraging their nectar from. And vary slightly in their consistencies. No two jars are the same. Nothing strong, just a hint of where the honey has come from. Making them all the more delightful to savour and experiment with.
Sourced from ethical single-source beekeepers. Raw and unadulterated.
The Huda Bar Guarantee: Great taste. Nothing else but the ingredients listed. Proudly procured from organic farmers (and ethical beekeepers) all across India. In completely reusable or 100% recyclable food grade packaging. You eat what our friends and family eat.
---
Share this Product
---
More from this collection